Design & Deployment Services
Omnitel's Design Services can help you navigate the complexities of IT and build a world‑class IT infrastructure. Our IT services—planning, design, deployment, monitoring and management—will help you deliver the pervasive access to applications and data necessary to succeed in today's high speed business environment.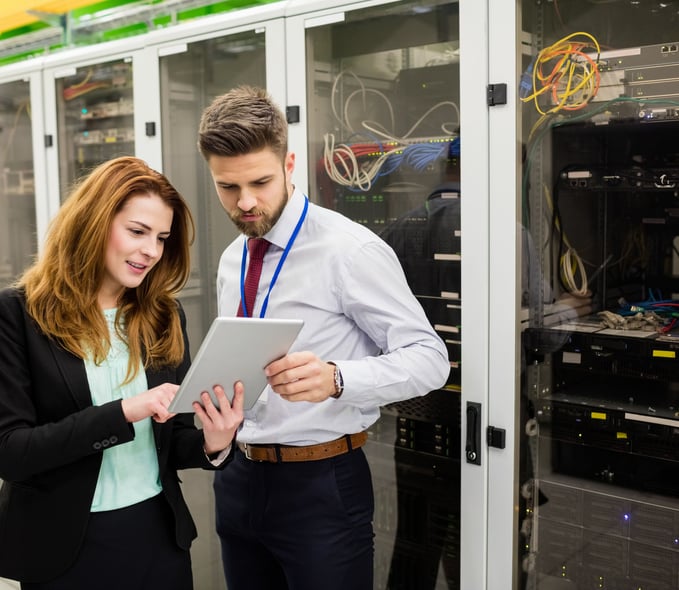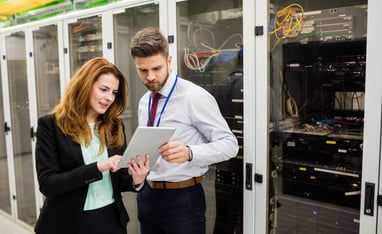 Omnitel specialize in the design, delivery and support of integrated IP Networks to improve the efficiency and performance of business activities for organizations across many sectors. Each integrated solution is designed to operate over a core IP platform with an emphasis on maximizing an organizations return on investment. Omnitel offer turnkey IP Networking services including design, consultancy, configuration and commissioning.
IT Infrastructure Solution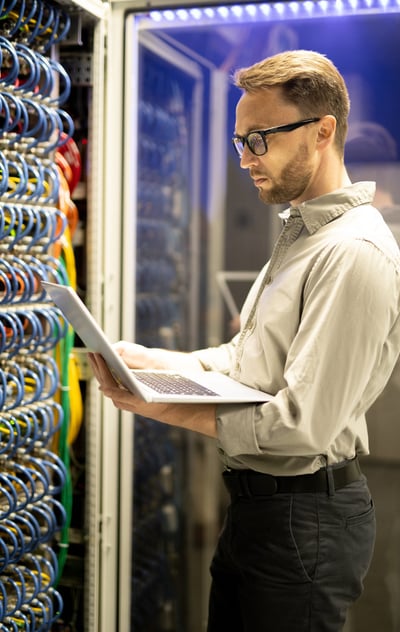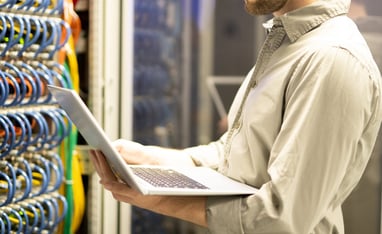 Omnitel helps Govt. and enterprises to assess their current IT Infrastructure and evaluates whether an upgrade is required to justify their business needs. We help you to implement a sound IT infrastructure which is the most important asset for an enterprise to align its business and IT operations. At Omnitel, we specialize in integrating multiple solutions into one for smooth functioning of your IT environment.
Across India, Middle East & Africa, we help organizations to accelerate information flow via Professional Structured Cabling Solutions, Data Center Solutions, Network and Wireless Solutions, Building Management System, Media and Entertainment and Cloud Solutions. We leverage our years of experience, technical know-how and channel partnerships with Arista, Juniper, Airspan, Fortinet, Checkpoint, Radwin and many others to meet specific technical needs at best prices. Our hands-on experience with new deployments, upgrades or infrastructure overhaul is highly remarkable.
Our strategy includes methodical assessment of the IT infrastructure, anticipating the factors that drive unnecessary complexity followed by an intelligent solution that will help improve infrastructure manageability, efficiency and flexibility of any business. We highly value customer's confidence in us and make sure to follow the best practices in our proposal, which includes Scope of work, Warranty and Maintenance Terms, Schedule of Payments, Timeframes, Commitments and Support packages. We understand the dynamic scenario of various businesses clearly and hence work towards providing them with cutting-edge solutions.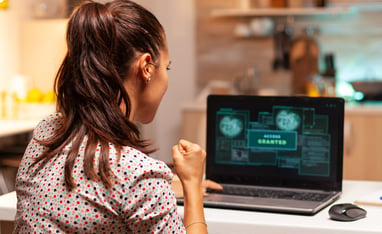 With the rapid technological advances, increased market pressures and growing sophistication in security threats, businesses in today's world are expected to be constantly vigilant and preemptive. Our highly experienced and qualified security professionals at Omnitel leverage decades of experience, deep industry knowledge and business-process know-how to protect your business against threats and minimize risks. In today's world, its widely accepted that the organizations can improve productivity and business growth and increase customer trust only by implementing comprehensive security solutions and protecting information and systems from threats and attacks.
Omnitel, after understanding in detail your business needs, offers a complete package of security solutions ranging from formulating security strategy for business, Network security and design, Email and Web Security, Network Audit & Monitoring, Endpoint control and security services. Omnitel solutions help you mitigate data damage risks and solve your security challenges.
Through adoption of preemptive threat mitigation methodologies, Omnitel ensures to give you full control over your virtual, physical or cloud IT environments. Our certified security squads bring the most advanced solutions to the table to give you a remodeled IT infrastructure that is scalable, flexible and threat free. Our improved IT security strategy will add wings of freedom to drive your business growth.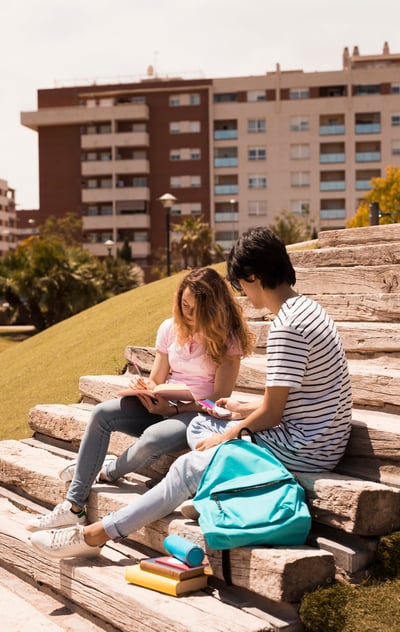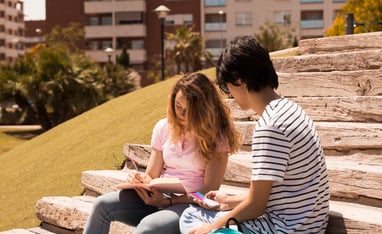 We offer a wide range of Wireless solutions. From creating a Networks secure Wi-Fi business network, to linking offices and connecting Bring Your Own Device (BYOD) solutions to your wireless setup. Deliver fast, reliable Wi-Fi performance, boost network efficiency, and support the growing mobile and IoT density demands on your network.
With the increased usage of mobile devices and wireless access, more and more applications and devices are being designed to work over the wireless infrastructure to provide mobility for the user. A wireless network is a critical component of large and small medium-sized businesses today. Various applications such as Voice over WLAN, Electronic Health Records, Asset Tags, Real-Time Location Services, and Guest Access are driving the need for always-on, secure wireless LAN (WLAN).
The IT staff is now required to make these systems collaborate seamlessly with wireless access ensuring the highest level of data security. Wireless networks permit mobile users to access real-time information so they can move around your organization's space without getting disconnected from the network. This increases collaboration and productivity firm-wide that is not feasible with traditional networks.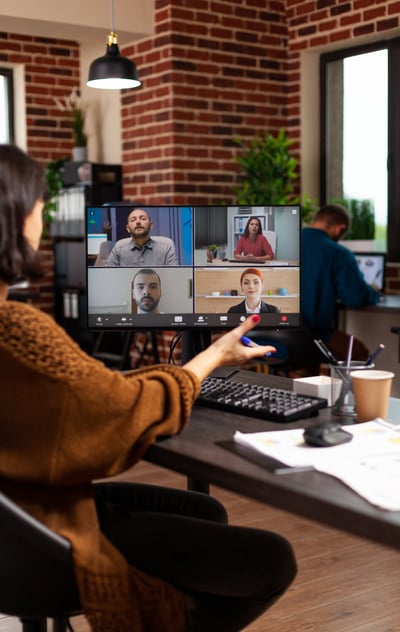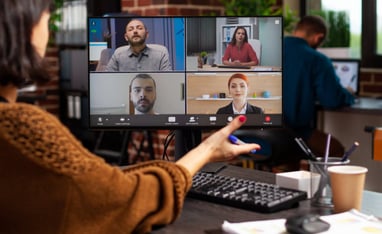 A long-term associate to Avaya and their certified Platinum Partner, Omnitel, over the years has developed exceptional skills and capabilities to successfully implement telecom projects for numerous verticals. Omnitel's expertise in installation of Avaya IP Office Solutions, Avaya Contact Center Solutions, Avaya Unified Communications Solutions, Avaya Midmarket Solutions, Avaya Enterprise Solutions, Avaya Video Conferencing Solutions is in high demand in the Middle east region. The highly qualified and trained team of certified consultants and engineers can help you pick the highest quality of communication solutions for your company and provide you with the best of solutions for your business communication.
video conferencing solution is a spirited carrier for interactive communication. It enables one set of people to see, hear and effectively communicate to people in different locations across the globe. It's most basic form is the transmission of image (video) and speech (audio) back and forth between two or more physically separate locations. Calls can be made locally, nationally or over the distance.
Surveillance & Public Security Systems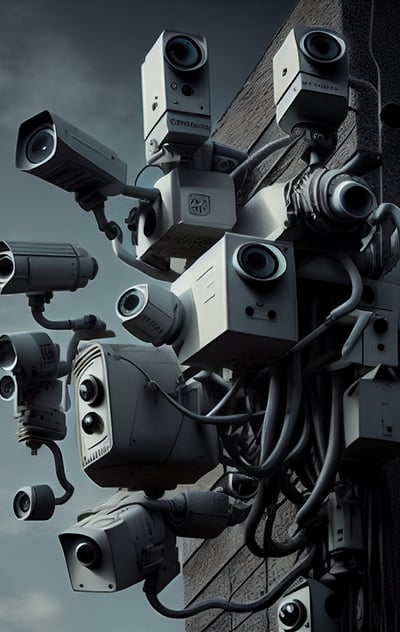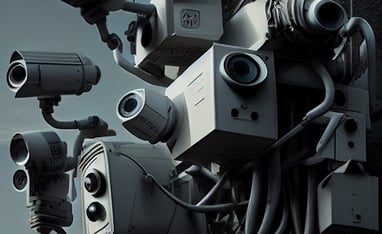 Public safety and securityis a rising concern in this advanced world. Companies, schools, factories, airports and other businesses also face severe threats and attacks from intruders.Omnitel offers world's leading security and surveillance systems which are designed with exceptional quality standards.
Fire Alarm Systems A set of electronic devices that work together to notice and alert people through visual and audio appliances. These alarm systems are activated by smoke detectors, heat detectors or water flow sensors, which are either automatic or from a manual fire alarm pull station.
Voice Evacuation System This is a supervised In-Building Emergency Communications System with 24 VDC batteries backup. It can function as an emergency messaging, evacuation, paging, and employee notification.
CCTV (closed-circuit television) is an excellent TV system where the signals are not publicly distributed but are monitored, primarily for surveillance and security purposes.
Annual maintenance Contract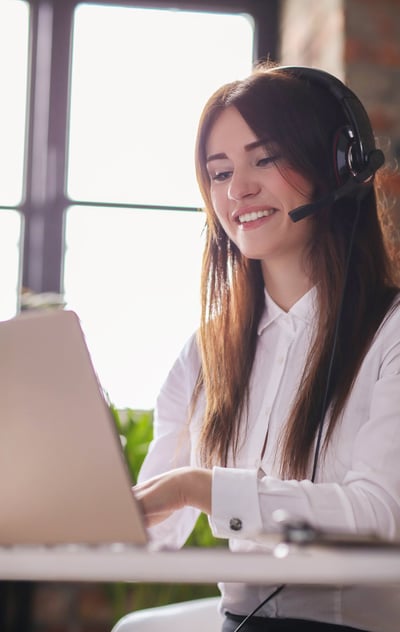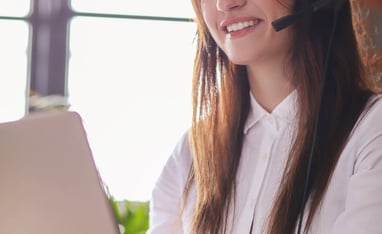 We provide comprehensive IT hardware support for end user and datacenter infrastructure. Our AMC services are flexible to manage differentiated service level agreements as per client's business requirements while remaining cost-effective, it gives us and our clients a competitive advantage. We focus on minimizing the Incidents through various proactive and predictive measures.
Omnitel's Annual Maintenance Contract services provide you with plethora of options to ensure that your IT department is up and running. Being one of the leading IT service providers, we promote technology as a facilitator to your business. Our pool of multitalented certified engineers enables us to provide optimum IT support services for your system.
We strictly adhere to SLA as per the client requirements. We ensure the shortest Response and Resolution time as per the tailor made contract. We have gained expertise through multi-resourced IT engineers